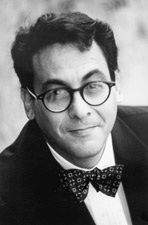 Howard Markel, M.D., Ph.D., an award winning and New York Times Bestselling Author, is the George E. Wantz Distinguished Professor of the History of Medicine and Director of the Center for the History of Medicine at the University of Michigan. He is also a professor of Psychiatry, Public Health, History, English Literature and Language, and Pediatrics and Communicable Diseases. He was born in Detroit, Michigan and grew up in Oak Park and Southfield, Michigan. Educated at the University of Michigan (A.B., 1982, summa cum laude; M.D., 1986, cum laude) and the Johns Hopkins University School of Medicine and Hospital (Intern, Resident and Fellow in General Pediatrics, 1986-1993 and Ph.D., in the History of Medicine, Science and Technology, 1994), he joined the University of Michigan faculty in 1993.
An acclaimed social and cultural historian of medicine, Dr. Markel is the author, co-author, or co-editor of ten books including the award winning Quarantine! East European Jewish Immigrants and the New York City Epidemics of 1892 (Johns Hopkins University Press, 1997; paperback, Johns Hopkins University Press, 1999) and When Germs Travel: Six Major Epidemics That Have Invaded America Since 1900 and the Fears They Have Unleashed (Pantheon Books/Alfred A. Knopf, 2004; paperback Vintage/Random House, 2005).
His national bestselling book, An Anatomy of Addiction: Sigmund Freud, William Halsted, and the Miracle Drug Cocaine (Pantheon Books/Alfred A. Knopf, 2011) garnered wide critical praise and was a New York Times Best Seller, a San Francisco Chronicle Best Seller, an ABA IndieBound Best Seller, an Amazon Best Seller, a Barnes and Noble Best Seller, and a New York Times Book Review Editor's Choice.
From 2005 to 2006, Professor Markel served as a historical consultant on pandemic influenza preparedness planning for the United States Department of Defense. From late April 2009 to February 2011, he served as a member of the CDC Director's "Novel A/H1N1 Influenza Team B", a real-time think tank of experts charged with evaluating the federal government's influenza policies on a daily basis during the outbreak. Along with is colleague Dr. J. Alex Navarro, he is Co-Editor-in Chief of The American Influenza Epidemic of 1918-1919 : A Digital Encyclopedia. Dr. Markel currently sits on the Board of Population Health and Public Health Practices of the Institute of Medicine of the National Academy of Sciences.
In addition, Dr. Markel has contributed over 200 articles to scholarly publications and popular periodicals, from The New England Journal of Medicine, American Journal of Public Health, and The Lancet to The New York Times, Harper's Magazine, The Atlantic, The Baltimore Evening Sun, The New Republic, International Herald Tribune, and The Wall Street Journal. He has appeared on numerous national radio and television news broadcasts and film documentaries about the history of medicine and public health for NPR's All Things Considered, Morning Edition, Talk of the Nation, Science Friday, Here and Now, Tell Me More, and Market Place), ABC's Good Morning America and World News Tonight, NBC's Nightly News, PBS's Nova, Frontline, and NewsHour, BBC's The World, CNN, MSNBC, C-SPAN, and the History Channel. From 2001 to 2012, Dr. Markel was a regular contributor for National Public Radio's Science Friday/Talk of the Nation; since 2007, he has served as a contributing writer for The Journal of the American Medical Association.
Professor Markel's work has been recognized with numerous grants, honors and awards. In 1996, he received the James A. Shannon Director's Award of the National Institutes of Health and the Burroughs-Wellcome Trust 40th Anniversary History of Medicine Award. In 1998, he was named a Centennial Historian of the City of New York and was an inaugural fellow at the Center for Scholars and Writers of the New York Public Library from 1999-2000; in 2003 he received the Arthur Viseltear Award from the American Public Health Association. In 2007, he received the Theodore Woodward Award from the American Clinical and Climatological Association and the Robert Wood Johnson Health Investigator's Health Policy Award. In 2008, in recognition of his scholarly achievements, he was elected as a Member of the Institute of Medicine of the National Academy of Sciences. In 2012, Dr. Markel was elected to the American Epidemiological Society. He is the first historian to be elected to this distinguished group of scholars.
---
Links:
Dr. Markel's curriculum vitae
Department of Psychiatry faculty page
Department of History faculty page